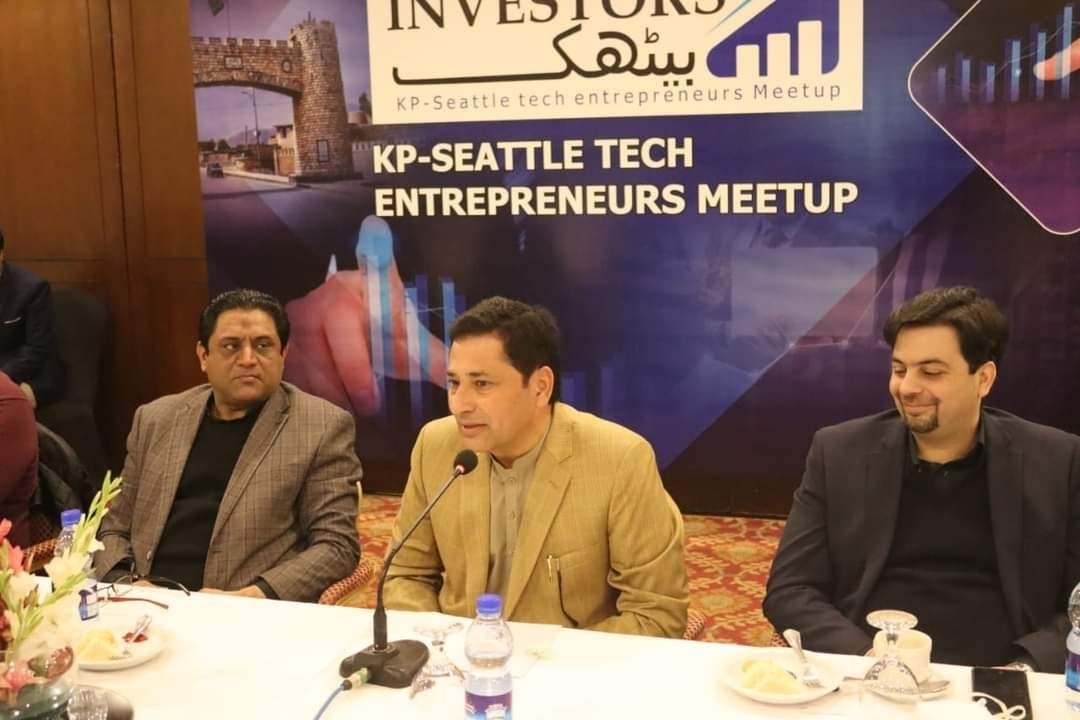 The Directorate General of Science and Technology organized KP Investors Baithak, a one-day Pak-Seattle Tech Connections Meetup where Investors from Seattle, USA visited Peshawar and had a meet-up with KP-based potential Science & Technology and IT startups.
The investors' Baithak was attended by honorable secretary ST&IT Dr. Amber Ali Khan; Director General Directorate of Science and Technology Sajid Hussain Shah and Managing Director KPITB, Dr. Ali Mehmood.
The event showcased representatives from some of the famous US-based technology companies including Amazon, Google, Microsoft, Facebook, Oracle, who have successfully launched technology startups in the USA.
The event also included start pitch-decks of ST&IT start-ups for investors and a diverse technology-based startups exhibition.