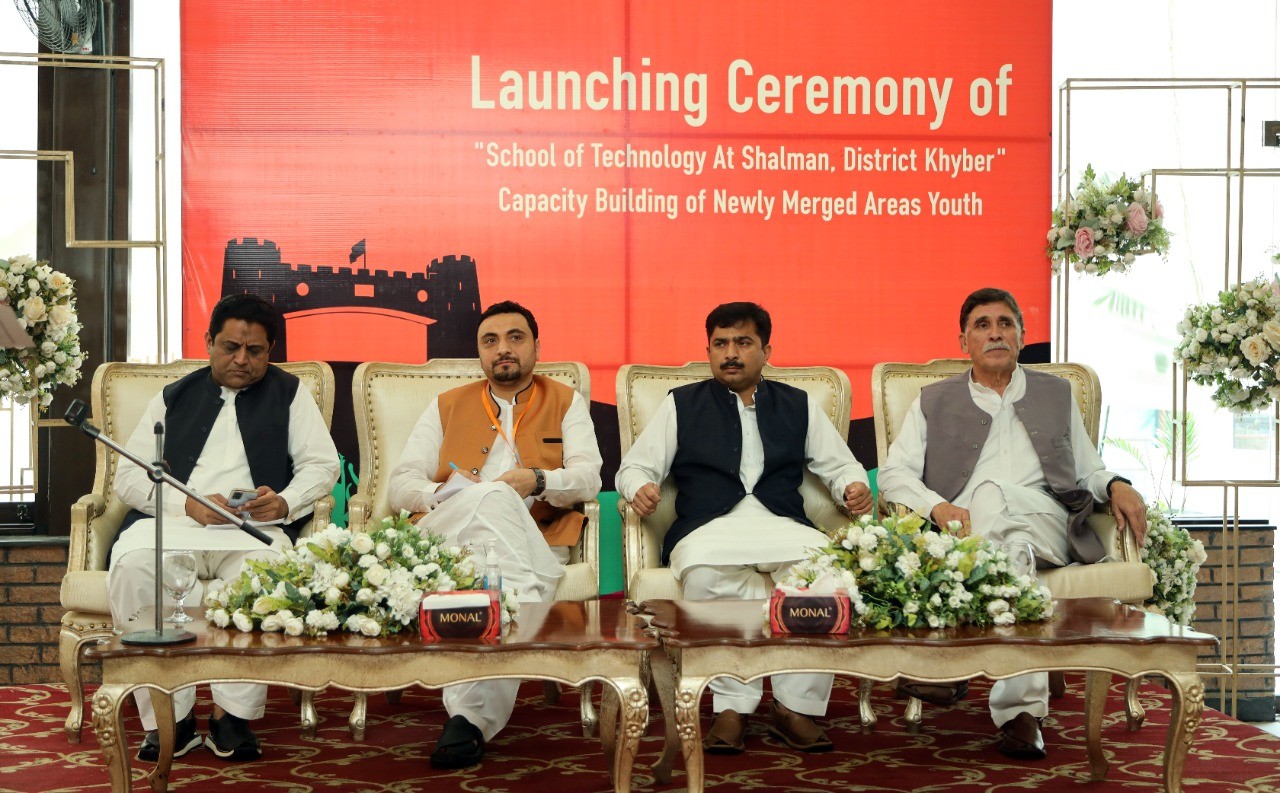 Directorate General of Science and Technology today launched a program to promote technology-oriented skills by providing short, medium and long term courses at state of a art school of technology established at Shalman area of district Khyber.

Under the program, 200 youths of the Khyber district would be trained in different courses including design thinking, professional communication, digital citizenship, leadership/entrepreneurship, innovation thinking methods, introduction to science & technology and information technology.

The program was launched at a ceremony attended by Secretary Science and Technology & Information Technology Department Khyber Pakhtunkhwa Mr. Muhammad Khalid, Additional Sect (ST&IT) Mr. Wasif Saeed, Director Pak Austria Fachhochschule – Institute of Applied Science & Technology Dr. Nasser Ali Khan, DG DoST, Mr. Sajid Hussain Shah, MPA from Khyber Shafiq Sher, VC from University Of Lakki Marwat  Dr. Aurengzeb Khan, Project Manager and Assistant Professor PAF-IAST Ms. Zainab Azmat and students enrolled for the training.
Secretary ST&IT Muhammad Khalid said that there was a lot of potential in the youths of merged areas and the government has launched different schemes for them to utilize it in the larger interest of the country.

Project Director Pak-Austria Fachhochschule – Institute of Applied Science & Technology Dr. Nasser Ali Khan, said "We are working on a program under which 25,000 youths would be trained in different course of information technology across the province,". For this purpose, he said that the second shift of over 250 government colleges would be utilized.

The programs for the skill development of the merged areas would not only bridge the gap in the local industry but also the countries where most of Pakistanis go for search of jobs.

Under the program the enrolled youths are expected to improve their skills, applying those skills on online platforms, and contributing to livelihood generation. It will also enhance the efficiency of the almost 200 professionals per year by developing their capacity over new technology tools.

It will also help to promote & stimulate economic growth through new technologies from gross root level and to equip the fresh graduates/unemployed graduates on latest technologies required for industries.